Cyprus Post Tracking
Cyprus Post Tracking
Try: RR045010453FI, RR218721882DE, LS995037657CH
Try: RR045010453FI
Your recently tracking numbers
For tracking Cyprus Post, enter the tracking number and click Track! button.
Track24.net provide real-time details of your Cyprus Post package.
Supports 624 Postal & Couriers company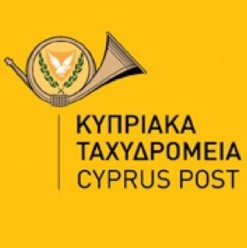 ---
Cyprus Postal Services is an national postal operator of Cyprus and operate the government-operated Post Office.A legacy of Britishcolonial rule is the use of pillar boxes (mail boxes) with the initials of the British monarch, although after independence they were painted yellow. Crprus adopted a new postcode system on October 1, 1994. The system covers amost the entire island.
---
Track24.net provides global-based tracking service for postal/express packages.
The main site is used by several hundreds of thousands of online merchants and millions of online shoppers monthly.
Track24.ru API is integrated in countless shopping platforms and e-Commerce sites.
It's the largest global package tracking classification service site!
Track24 founded in 2014 and based in Russia.