Turkish Post (PTT) Tracking
Turkish Post (PTT) Tracking
Try: RR045010453FI, RR218721882DE, LS995037657CH
Try: RR045010453FI
Your recently tracking numbers
For tracking Turkish Post (PTT), enter the tracking number and click Track! button.
Track24.net provide real-time details of your Turkish Post (PTT) package.
Supports 624 Postal & Couriers company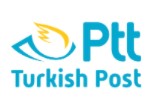 ---
Ptt, an abbreviation for Posta ve Telgraf Teşkilatı, is the national post and telegraph directorate of Turkey.
Ptt runs for the ever-growing quality and efficiency with the fully modernized technology.
The international outbound mail leaves the country within max. 3 days from UPİM (Uluslararası Posta İşleme Merkezi – International Mail Processing Center at the Istanbul Atatürk Airport (main hub). The most of the mail bags are transported by the state-owned Turkish Airlines (actually 219 destinations). UPİM gives the information on the items sent like the Carrier name, Flight no. and Mail bag no. the item included when the detailed info needed domestically. EDI (Electronic Data Interchange) is provided whenever available.
---
Track24.net provides global-based tracking service for postal/express packages.
The main site is used by several hundreds of thousands of online merchants and millions of online shoppers monthly.
Track24.ru API is integrated in countless shopping platforms and e-Commerce sites.
It's the largest global package tracking classification service site!
Track24 founded in 2014 and based in Russia.